Best Graphologist & Handwriting Analyst In Mumbai
Get Complete Graphology Services With Inside Ink!
Handwriting Samples Analyzed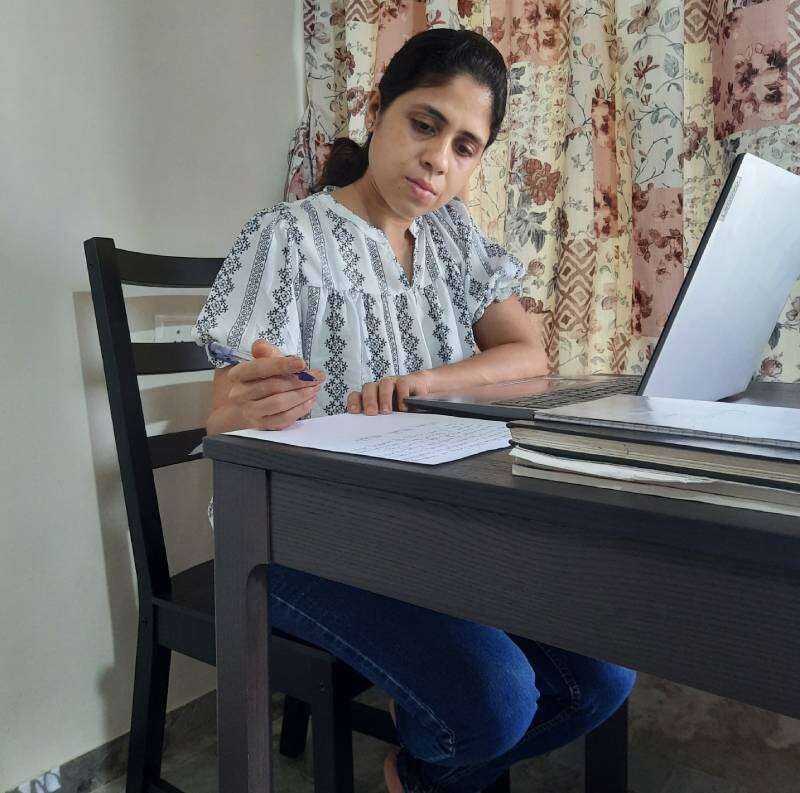 Hi! My name is Neha Phatak Rakshas.
I have done my engineering in Electronics and Telecommunications from Pune University and M.Tech in Industrial Engineering and Operations Research from IIT Bombay. I have a vast experience from having worked with many corporate companies over the years and it is what drove me to work on my position of Graphology and Teaching. 
I'm a certified Graphologist, Handwriting Analyst and Graphotherapist in Mumbai. Since 2002 I have counselled many people overcome their problems and succeed in life.
My motto is keeping it simple and providing easy solutions to my students and clients. 
My aim is to provide cost effective and easy Graphology services to my clients which can help bring positive changes in their lives. I also love teaching graphology because it empowers my students to vastly improve their own and others' life at a personal and professional level. It leads to the betterment of their lives at a whole new level.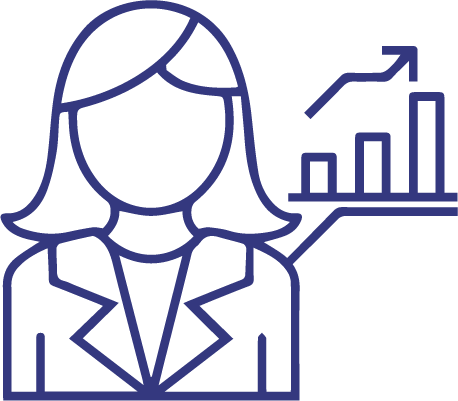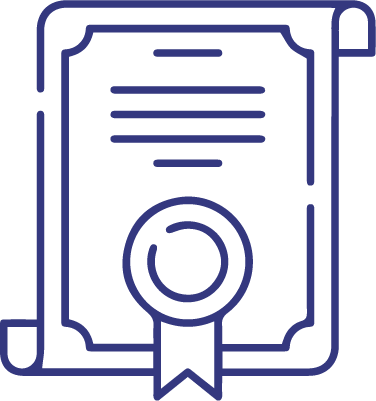 A Qualified Graphologist & Graphotherapy Expert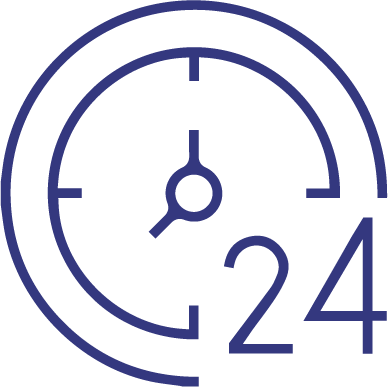 A Detailed Personality Assessment Report Given
Get to know yourself and others better or learn Graphology yourself!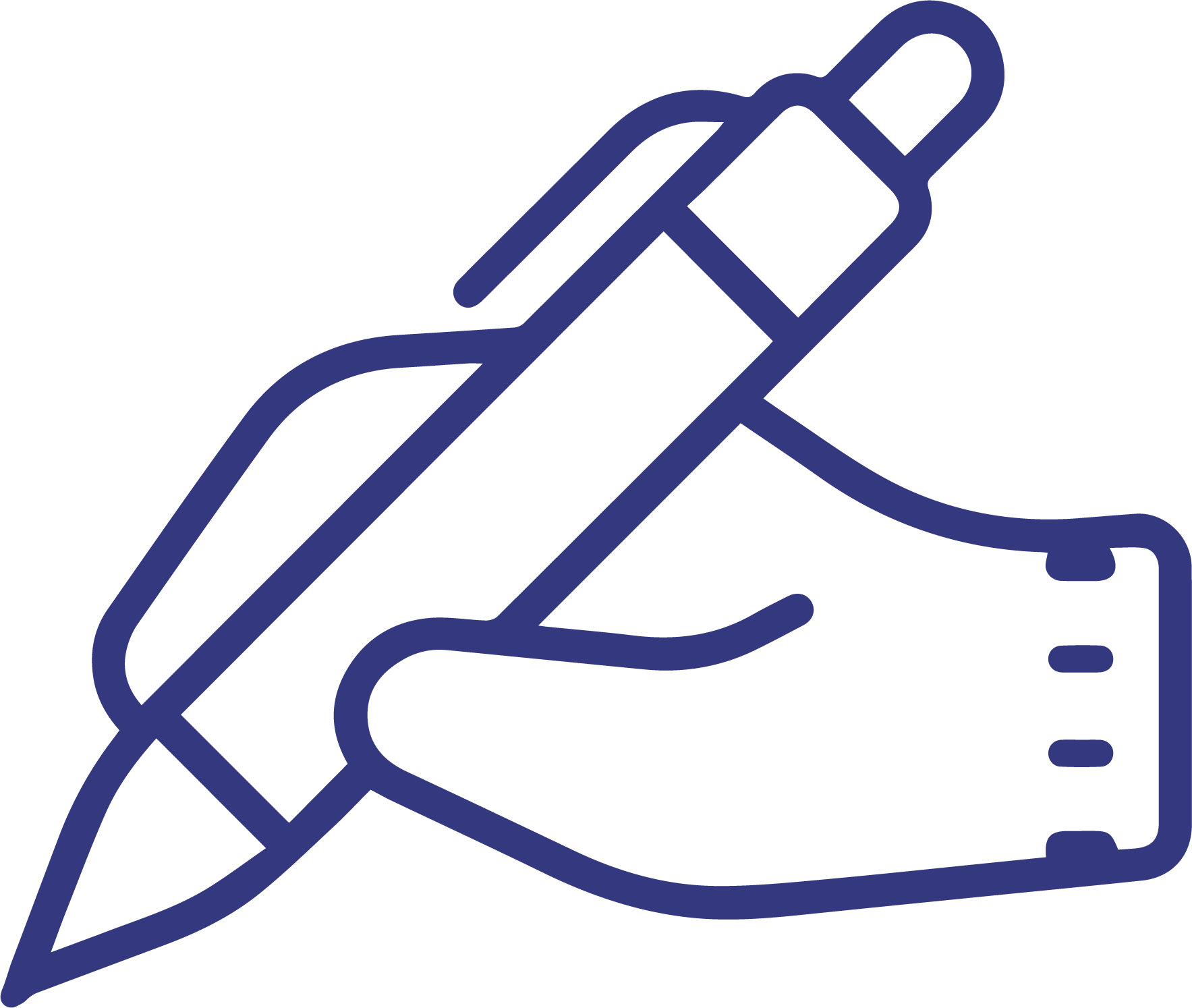 Graphology & Handwriting Analysis
Detailed handwriting & signature analysis is done here to reveal an individual's nature and character accurately. The handwriting and signature tell a lot about a person's personality traits. At Inside Ink, the handwriting analysis which is done is focused on using the science of Graphology to help individuals to learn more about themselves or others. This helps them to develop their personalities, solve problems if any and make their lives better in the long run.
Drawing analysis can be used to know about the behaviour and other important aspects of an individual's personality. The traits that are seen in one's handwriting and signature are also seen in the drawing as well. Hence drawing analysis solves the problem of deciphering the personality of those who cannot write. It can tell the person's background, personality traits as well as what the person is feeling right now regarding various aspects of life.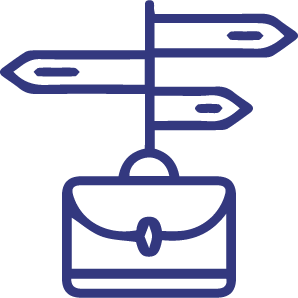 Getting your personality assessment done and knowing your strengths and weaknesses is very important and necessary before taking any major decisions in regards to your education, career and profession. Use handwriting analysis aka Graphology to get your queries answered and know which career options are most suitable for you. This helps you in taking the right decision ensuring utmost success in your professional life!
Improve your handwriting permanently from inside out. Your handwriting is a direct imprint of your conscious mind, subconscious mind and your thought process. Understand the reason behind your current state of handwriting. Get pictures and videos of individual letters and sentences for your daily copywriting practice and improve your handwriting at a very fast pace!
Online Graphology Classes
Learn Graphology in full detail by taking up extensive courses conducted online at Inside Ink which begin with the introduction of the topic and covers every minor aspect of handwriting and signature analysis of a written document. Hands on training given making the students excellent graphologists during the duration of courses itself. Notes are provided for the same.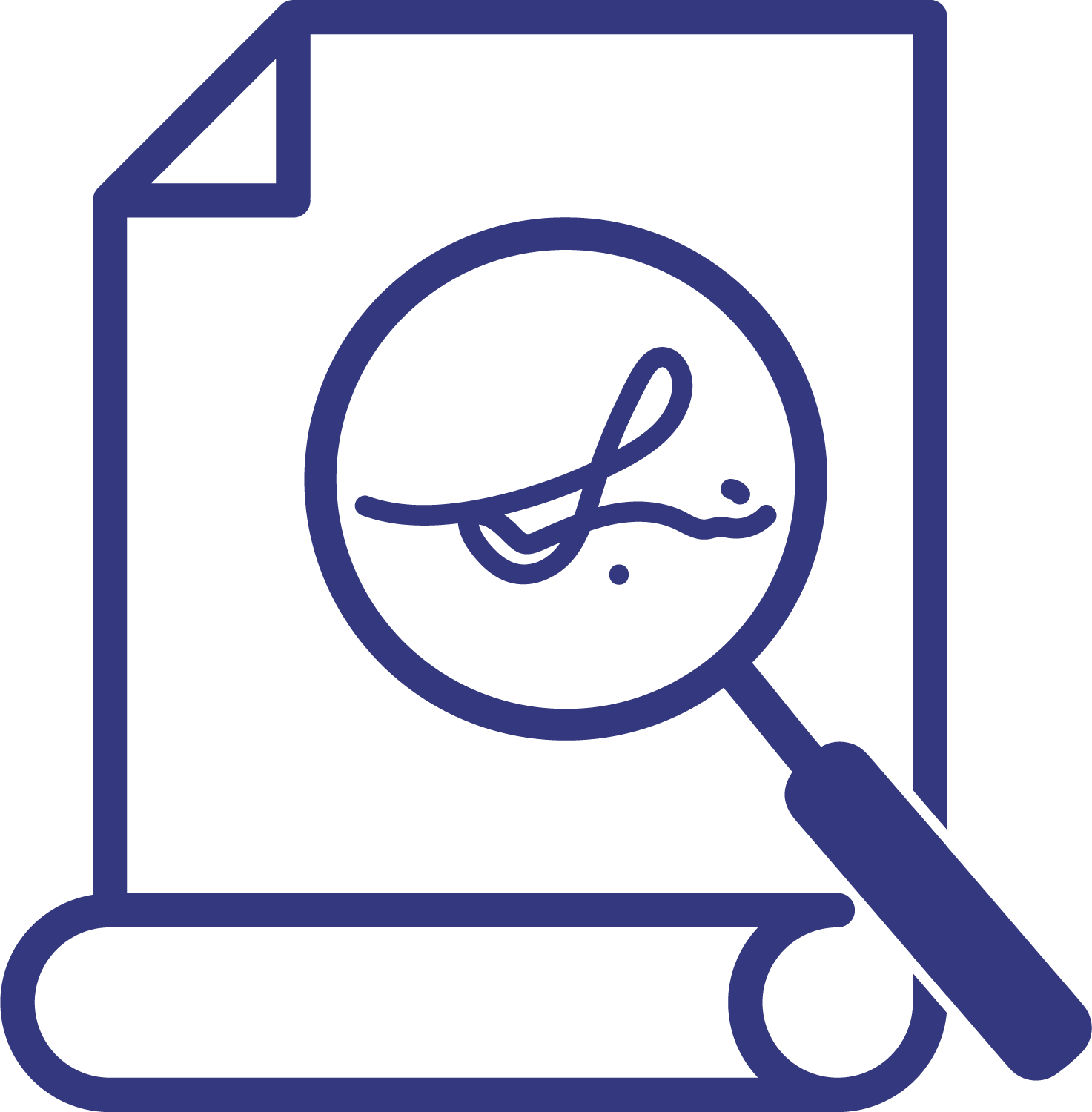 Signature Forgery Detection
Signature forgery is a crime committed when a person signs someone else's signature in order to commit fraud or deceive others. Likewise, signing another person's signature to a range of other written documents without permission also constitutes signature forgery. 
To understand and detect forgery, an expert graphologist's opinion is needed. At Inside Ink, an intensive study is done to understand whether the signature/s are forged or not on the legal documents and a detailed report is provided differentiating the original and forged signature, making it easier for anyone to present their case in courts or places of matter.
What Clients Say About Inside Ink!
Excellent analysis, receiving communication and pr are awesome, I strongly suggest this company as I have taken great service from inside ink solutions
One session in and She has already been a huge help and has provided great resources for me. I look forward to working with her more and growing as a person. Can't recommend enough!
I am learning Graphology from Neha Mam, I have completed my Level I. Her teaching is so perfect and upto the mark with Practicality. It has cleared many concepts about handwriting and it really works . Her teaching is in depth and explains each and everything clearly and most important her lectures are very interesting. Now I am doing Graphology Level II. , SHE IS THE BEST TEACHER I HAVE EVER FOUND. THANKS A LOT TO HER.
Neha is very friendly and approachable.  She really knows her work to the core. I would surely recommend her to anyone who wants to change their life for better. Neha revealed the real me by my handwriting even without knowing me personally. She showed me the way to achieve my goals easily and be confident about myself and my dreams.I am really very grateful to her for all her support and guidance Thanks a lot Neha🙂❤. All the best to you 👍
Career Counselling
ruchika diwakar
2022-03-26
Ms. Neha has in depth knowledge of her subject and her analysis of handwriting is almost entirely correct. She is very polite and patient and gives a lot of time to her clients regarding their queries and doubts. Even after the analysis is shared she has continued to help me with my practice and gives regular feedback for the correct type of improvement. I am confident she is one of the top resource persons in graphology in India . Wishing her the best and may she continue to help her clients in an ever progressing manner.
Me and my dad got our basic analysis done by neha. It was accurate. Would surely go more deep analysis soon now
chaitrali kulkarni
2022-03-22
The signature analysis was very much accurate and precise. Thank you so much Neha mam for the analysis and guidance.
Neha gives really good analysis and good analysis .. she is quite patient and prompt and helps by discussing and addressing the concern. The services were fast and easy to access . Great going ! 👍👍
What Clients Usually Ask!
First and foremost, let's begin with the most asked question!
Graphology or Handwriting Analysis is the art and science of assessing, understanding and identifying personality traits and characteristics of a person from the handwriting and signature.
Graphology reveals a person's nature and character accurately. Hence it is used in any application where a person's personality needs to be analysed. One of the major applications of Graphology is in child development and clinical psychology.
It is recognised throughout Europe and the US as an accurate and reliable tool for personality and character analysis. It is a subject for psychology students in many universities.
Now we know that Graphology reveals the entire personality and issues one is facing from the handwriting and signature. Changes in your life and thought process results in changes in your handwriting. The reverse holds true as well.
Graphotherapy is the science of changing your personality by changing your handwriting and signature to bring positive changes in your life.
Just by practicing few correctly altered letters daily will bring amazing desired changes in your life in different areas like personal life, success rate, career growth, improvement in health etc.
This happens because by practicing the given letters and/or signature, deep and long-lasting changes start taking place in your thinking and thought process. This makes you take better and wiser decisions and actions. You start attracting positive situations and outcomes around you.
You will start seeing changes in a few days itself if practiced daily. 
What Does Your Handwriting Say About You?
The handwriting shows a distinct impression of the person's conscious and subconscious mind. That is why it helps one to understand about a person's complete personality, thought process and mindset. It reveals all the strengths, weaknesses, traits and characteristics of a person. The following can be understood from a person's handwriting and signature:
Complete nature and personality

Career and Professional condition/life

Family Life

Health

The core reason for progressing/not progressing in life
A Sample Handwriting Analysis
Below is an image of a client's writing sample along with a document containing its analysis.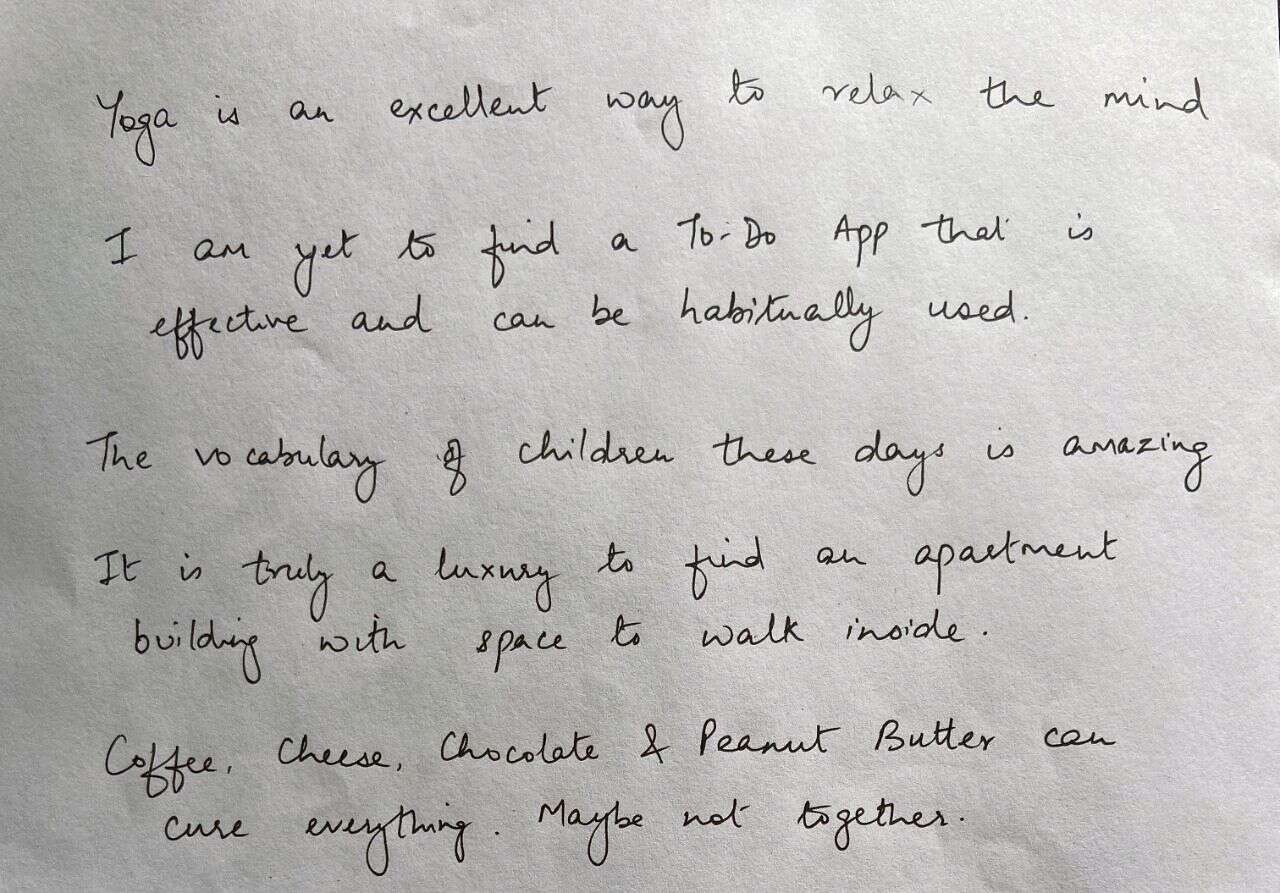 Learn From The Graphologist
How Much Can One Understand From Graphology?
Benefits Of Learning Graphology
Learn More About Graphology And Graphotherapy
Have more queries regarding the field? Check out the questions below!