Best Signature Analyst in Mumbai
Get Signature Analysis Done by the Expert
Handwriting Samples Analyzed
About the Signature Analyst
Hi Guys! I am Neha Phatak Rakshas. I have done my M. Tech in IEOR (Industrial Engineering and Operations Research) from IIT Bombay (2012 batch) and worked in many corporate companies over the years. I am the founder of the company "Inside Ink Graphology Solutions" which provides services in Handwriting and Signature Analysis, Graphotherapy, Career Counseling, Handwriting and Signature Forgery Detection,Compatibility Analysis and Candidate Analysis for Recruitment and Work Performance.
Being a certified signature analyst since 2002, I have been designing and curating signatures for all round success for people coming to me from all walks of life. In this competitive world and environment, it is very important that one does not get swayed away or disturbed by social and peer pressure. It is very important to have a balanced personal and professional life along with being happy and satisfied with oneself at all times. And it is my personal and professional experience that a correct signature can give a person all of this. It gives me great joy to see my clients who are entrepreneurs, students, business professionals, housewives, retirees, white-collar and blue-collar workers succeed in their respective personal and professional lives speedily after getting and practicing their new customized signatures designed and curated by me.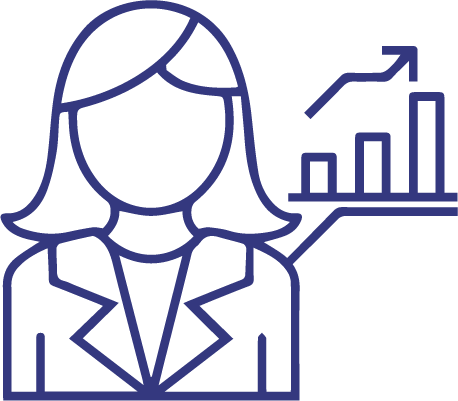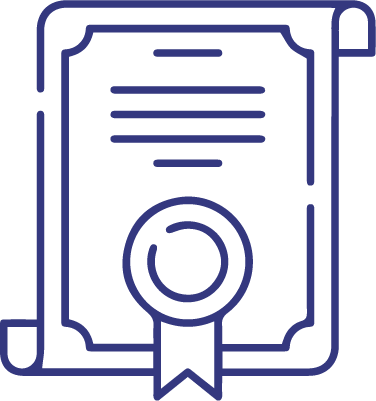 A Qualified Graphologist & Graphotherapy Expert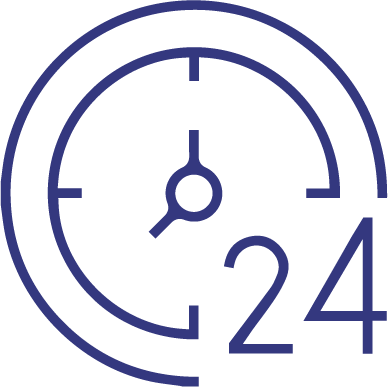 A Detailed Personality Assessment Report Given
What Clients Say About Inside Ink!
Hi this is poonam have learnt graphology from Neha patak that was a excellent journey and the way she explain to us it directly enter our mind without any doubt I love her classes and looking forward to learn many .she have lots of patience and she is very much positive in her thoughts and feels very friendly environment
I completed my level 1 and found it quite interesting. Neha explains with examples which makes it a bit easy to remember. While teaching even if the time is up Neha still continues teaching until she finishes the topic. This clearly shows that Neha loves teaching and is not money minded. At the end of each session there is practical and one session (ie the last session) is kept only for practicals. However, I felt more of practicals were required. But going ahead with more levels and having more practicals I would assume it would be sufficient enough to have hands on experience. Overall, it was a great experience. I plan to do my Level 2 very soon
It was a very good experience. The counsellor was filled with positivity and helped me to choose right career for me. She told me my weakness and strengths. They provide remedies too overcome ur weaknesses which is very helpful. Thank you ☺️
Neha mam is the best graphologist I have met so far. Her remedies are excellent and very satisfying. She is very down to earth and not money minded. I feel I am getting much more than I paid for. Thank you mam for being a great mentor.
I have not word how to explain my happyness very very very thanks 🙏 Great mentor 😊😊😊
Seshan Viswanathan Iyer
2023-05-30
Neha Mam has done Handwriting & Signature analysis for me. She has been very thorough with both the Report & Videos that she has shared for the remedial changes suggested. She has also been very patient & has resolved the follow-up queries raised by me.
I was in desperate need of advice for my personal and professional life. And i came across inside ink. I was not sure how it would be but i took the leap of faith and to be honest it is worth it. Neha Ma'am gave a very detailed and accurate analysis which i could relate to completely. Received a very personalised counselling and remedies. In my opinion go for it. Totally worth it.
The analysis given by Neha mam was perfect. Now I am working on the solutions given by her. All will be good one day.
We are fortunate to have a graphologist like you amongst us. Great work and really fast and accurate, got a detailed analysis.
What Clients Usually Ask!
First and foremost, let's begin with the most asked question!
What is Signature Analysis?
Description of a personality and telling the strengths, weaknesses and other personality traits of a person by analyzing the person's signature using the study of Graphology is called as Signature Analysis.
Signature analysis comes under Graphology aka Handwriting and Signature Analysis which is the art and science of assessing, understanding and identifying personality traits and characteristics of a person from the handwriting and signature.
A signature can tell the following things about a person: Nature and personality, career and professional condition/life, family/personal life, health condition, core reason for progressing or not progressing in life. A signature can say several things about a person before someone actually meets that person face to face. It can create a good impression which can surely help that person to achieve the goals that person has set in mind. People can form an image of that person's personality just by going through the signature. A great and correct signature can carry impressive words about that person's personality. Almost everything can be understood of a person from the signature analysis because a signature represents the unique identity of that particular person. That is how important signature analysis really is. 
Graphology aka handwriting and signature analysis has been there since the 1600's. Signature analysis's popularity has increased tremendously since the time people started taking active interest in psychometric analysis of individuals because signature analysis helps in the personality assessment of individuals quite accurately. Also signature analysis has gained massive importance as an alternative remedy for personality development and improvement at a fast rate without the intake of any medicines   
What is Signature Analysis For?
The level of compatibility between two individuals in personal or professional life can be understood by doing the signature analysis of the two individuals. Signature analysis can be used in assessing the candidates during recruitment to understand the candidate's personality and know if the candidate is the right person for the job or not. Forgery detection is also where signature analysis is used to understand if indeed the forgery has taken place or not. For personal and professional development at a high speed, signature analysis is used immensely. Before meeting a person for the first time one can get a quick understanding of that person by analyzing that person's signature. To understand the employees better in order to increase their productivity and efficiency, the bosses and managers can get the signature analysis done of their respective team members and employees. 
Signature analysis helps one to understand a person's personality without even actually speaking to or personally knowing that person. One can improve the personal and professional life of self by getting the signature analyzed and getting to know the negative patterns holding that person back from progressing.  
What Does Your Signature Say About You?
Every part of a signature conveys a distinct personality trait of a person. Different types of signature identifiers such as the various formations, letter patterns, size, slant, shape, underscores, dotting etc. are analyzed which convey the various strengths, weaknesses and unique personality traits of an individual.
The signature shows a distinct impression of the person's conscious and subconscious mind. That is why it helps one to understand about a person's complete personality, thought process and mindset. It reveals all the strengths, weaknesses, traits and characteristics of a person. The following can be understood from a person's handwriting and signature:
Complete nature and personality

Career and Professional condition/life

Family Life

Health

The core reason for progressing/not progressing in life
How Does Signature Analysis Work?
Your signature consists of many elements such as your name, your parent's name/initial, surname, some extra drawn objects/symbols, underscores etc. Every aspect of the signature represents different aspects of your life such as your relations, health, finances, career, family life etc. as per the study of graphology. The formations, patterns, directions, sizes, slants, presence/absence of the above mentioned elements help in determining the personality traits based on the study of graphology    
Underlined signatures are quite common. If you analyse the signatures of famous and successful people, you will notice that most of them add a single underline to their signatures. A signature with one underline reflects that the individual has a set of principles that they try to follow. Also, they usually have particular goals in their lives and try to work hard to achieve those goals. They are usually driven by determination. Talking about the mindset of people who use a single underline for their signature, it can be said that they like being recognized for their efforts and hard work. They love to have the spotlight on them. Instead of working from behind the scenes, they like to grab everyone's attention. People who use two or more than two underlines for their signatures often get confused between different goals and directions in life. They usually face difficulties to be determined about a single decision which also leads to a lack of patience.
The direction of your signature can also reveal different things about you. When a person is sufficiently motivated and satisfied with whatever is going on in life, the direction of the signature is usually upward. Every person wishes to grow and the direction of growth is always upward. A signature directed upward reflects that the individual is happy, successful and optimistic. It reflects that the person never likes to look down in life. It also reflects the strong determination of the person, which means that even in difficult situations, the person can stay strong and fight to claim the deserved reward. This kind of signature also reflects leadership potential as well. A signature going downward can reflect confusion, lack of determination and pessimistic behaviour. It usually means that the individual can be devastated in hard situations. It can also mean that the individual tends to land in unfavourable situations with almost no chances of escape or relief.
A person loves being associated and connected to the type of symbol drawn in the signature and wants to be recognized with the same.
If the size of alphabets in your signature is slightly bigger than the size of alphabets in your handwriting, it means that you have a great social confidence. If the size of the signature is excessively large then it can be a case of exaggeration and would need further study and analysis.
If the letters of your signature are smaller than what you have in your handwriting, it means that you have a lack of social confidence and can get nervous while presenting yourself in front of a large group. It also means that you have some kind of communication issues. 
A Sample Signature Analysis
Below is an image of a client's signature sample along with its corresponding analysis. A person has to sign three times on a blank unruled page. If a person has more than one signature as shown below, then each signature is to be signed three times for getting the signature analysis done.
Learn From The Signature Analyst
How Much Can One Understand From Graphology?
Benefits Of Learning Graphology
Learn More About Signature Analysis And Graphology
Have more queries regarding the field? Check out the questions below!